Terry Ellen Carter, Sewist

Happy St. Patrick's Day!
Made some of these for Mom's room at St. Ann's and for Principal Allen's office at school. Mom and the Principal loved them. There was fabric left, so I made some for myself!
Eloise Reports for Work
Eloise was created from thick foam core, velvet from the stash, and a weird towel rack from the thrift store. She wears my aprons with panache.
Surprise Totes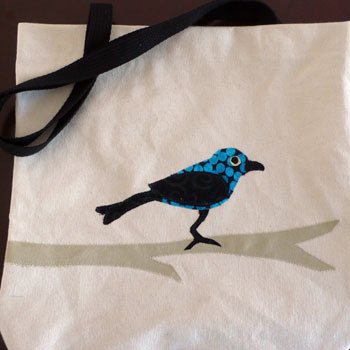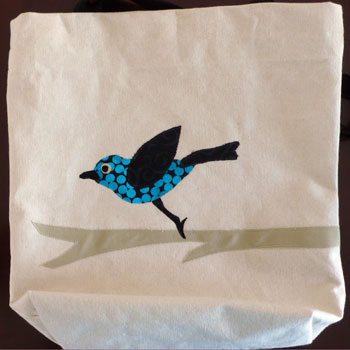 What fun to discover that the bird is Landing and Taking Off on opposite sides of the bag!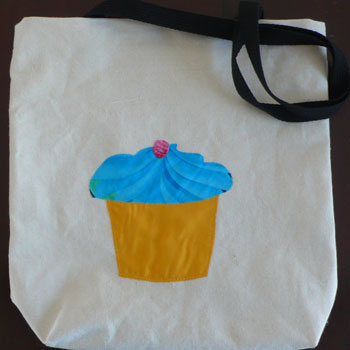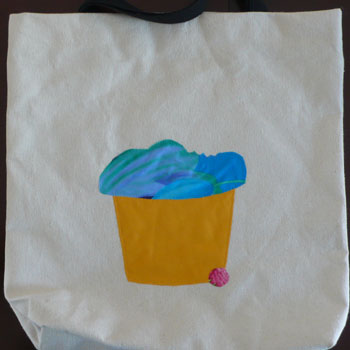 Wait a minute! Who took a bite out of the frosting?
Fun With Colors, Shapes, and Patterns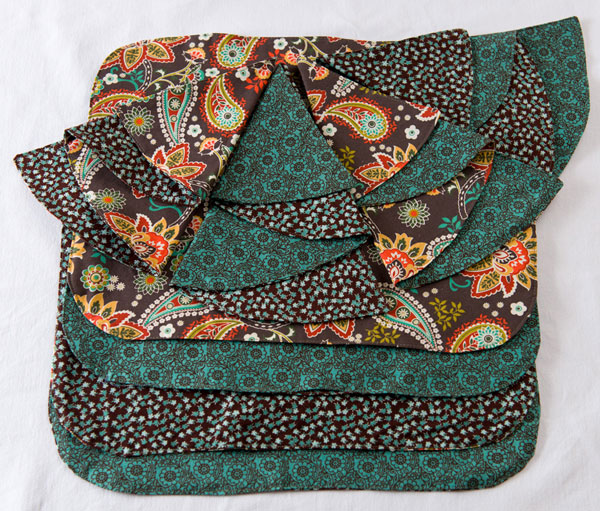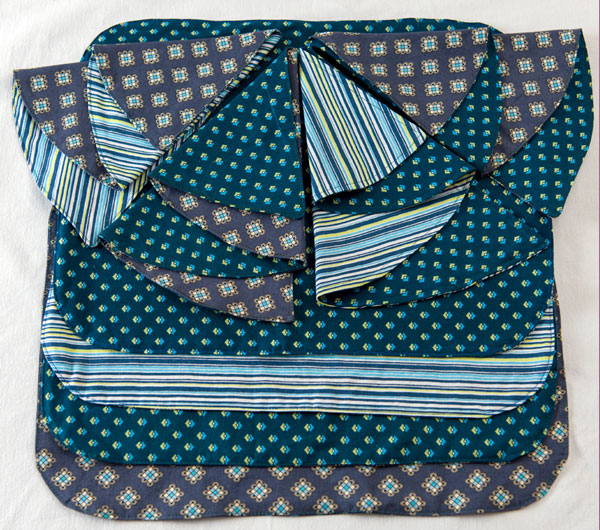 I created many versions of this swirly napkin style during the winter holiday season, and people really liked them. Sew, picking up on every color in the Fiesta Ware pallette, I made these sets for all-the-time use.
My Sleeves Go To Washington!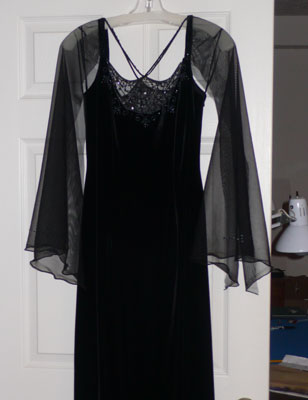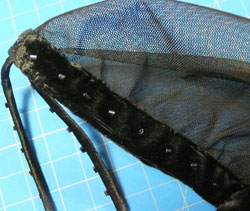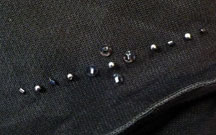 A previously spaghetti-strapped dress needed a makeover for an important event. I removed the old straps and created more substantial beaded straps to support fluttery sleeves, with beading at the wrist. Did I mention the BEADING!?!

By the way - the event was a PRESIDENTIAL INAUGURAL BALL!
Tools of the Trade
With beautiful aprons, and very serious rolling pins, what could possibly go wrong?
"I Need a Starfish Costume"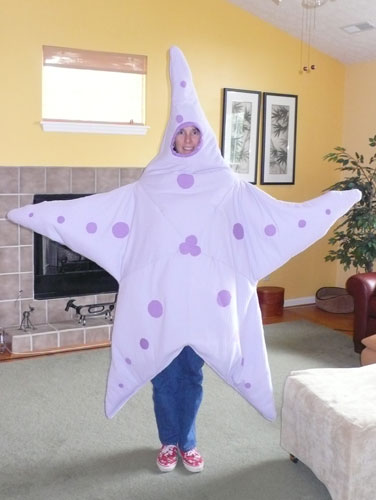 My sister called and said, "I need a starfish costume."
"Sure," I replied. "How big is the child? I'll make a little hat so their head won't be covered."
"No - for an adult! A FULL-BODY starfish! You can do that, right?"
"Sure," I replied.
"We Need a Big Banner"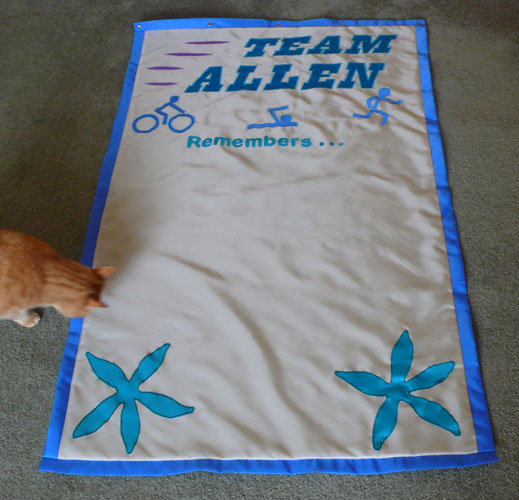 My family, once again, provided the impetus for a really great project. They participated in the "Team in Training" triathlon to raise money for the Leukemia & Lymphoma Society. One fund-raising activity was having people sign the banner in honor of the loved ones they remembered, and collecting donations for each signature. The banner was full of love and signatures, and Team Allen succeeded!

The flag was five feet high, nylon, with appliqued lettering and starfish.
Am I Really Going to Enter This Pageant?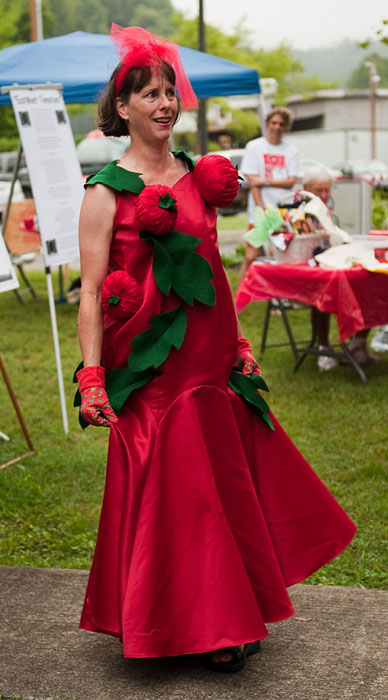 Starting with a gown from Goodwill, I created this MAH-VELOUS ensemble for the EastMont Tomato Festival Pageant. Turns out, I won the coveted "Heirloom Tomato Queen" crown - for contestants of a certain age.
Umbrella Holder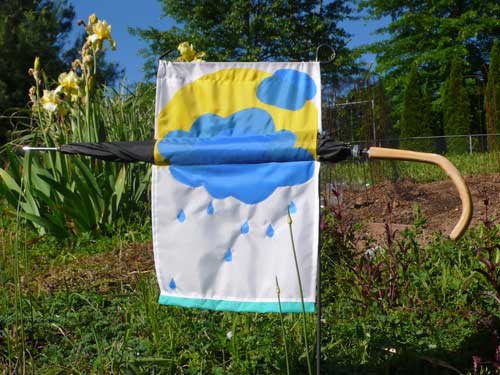 What else do you do with an umbrella found on "big trash day"?